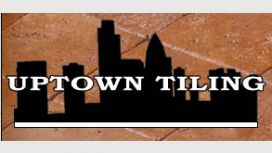 Ceramic wall & floor tiles, mosaics, porcelain and all natural stones i.e Travertine, Marble, Limestone, Granite, Slate, Terracotta. Whether you are looking for traditional tiling or natural stones for your home or business we can provide quality workmanship and materials at a price you can afford.
---
Reviews and Ratings
Hi guys,
Just to warn all prospective customers of 'UPTOWN TILING' please learn from my mistake. I had Tom and his dad Steve do some 'tiling' for me. Tom arrived and informed me of how professional their company was and at first it seemed to be true. Tom approach seemed quite professional so he price the job, did the 'we've had a cancellation' line and although they were not the cheapest, in fact, they were the dearest, but I made the fatal mistake of assuming that if they are expensive they must be better than the others. Huge mistake!!! I really cannot begin to list the issues I had with this 'tiling company'. Sadly, I was at home the first day work started and when I arrived home I was horrified by the standard of work.

When I contacted Tom and raised concerns Tom was unable to a deal with these, he told me to speak to Steve. Rang Steve and he assured me that they are a professional firm and any problems I had would be dealt with when he returned the following day. Ok I thought. Unfortunately Steve never returned he left his son Tom to deal with it which could have been ok if I hadn't lost any confidence in his abilities as a result of being passed over to his dad and I wasn't incorrect to lose confidence. Sorry I'm waffling on. All I can say is please don't go anywhere near this company. Even if the last resort is doing the job yourselves then do it. You will end up with a better job.