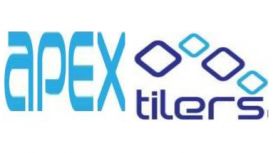 Constantly looking to the future - Apex Tilers London have built a undiminished reputation within the tiling industry working more ergonomically than our competitors in a aggressive market! However, we are confident that we are getting it right - as we always get the job (and get it done!). With competitive prices and a constant strive to be our best - were the tilers for you!
We will guarantee all jobs that we undertake - now that's confidence, were so confident in our abilities and professionalism that we will not request any money until the job is complete! - guaranteeing 100% satisfaction on your tiling job!
No job is too little or too large for us!
Our tilers can come out for a home bathroom or in a team of 8 or more for commercial jobs! We thrive off getting the job done, ensuring we meet deadlines and always working to the highest possible standard!
We can work from drawings on commercial tiling projects ,or give you our best advice and leave the planing to us maximising cuts reducing waste, in turn saving money a providing a high end finish.
---
Services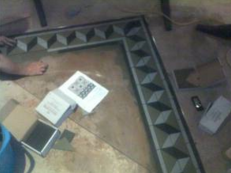 From the initial free consultation until the very end of the tiling project, we will keep you fully updated with our tiling progress so you know exactly what we are doing and how much it costs. When we set a price we guarantee its that is the price you will pay at the end of the job!
Reviews and Ratings
The man who runs Apex Tilers is a crook! I asked for white floor tiles and white wall tiles for my kitchen. He said that he had white wall tiles but only off white floor tiles, which are a greyish colour. I said I didn't want off white floor tiles, I wanted white floor tiles. He then said that he actually did have white floor tiles in stock and that he would fit them for me. However, these turned out to be the off white floor tiles and now the floor tiles do not match the wall tiles. Do not trust this man.