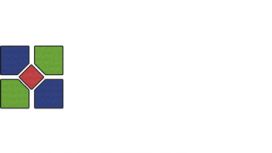 DGL Tiling are specialists in wall and floor tiling committed to supplying a professional tiling service to customers in Woking, Guildford, Godalming, Camberley, Farnham, Ascot, Esher, Weybridge and all surrounding areas.
Attention to detail is never compromised and will be covered in the preparation and installation of all tiling that is undertaken by us. Whether that be in your kitchen, bathroom, conservatory or cloakroom.
Only the best materials and techniques are used throughout each individual project, we have tonnes of experience throughout the flooring wall and floor tiling industry which is why we always take into account the type of tile being used, the surface and the surroundings with which they require fixing to, in order to achieve the highest standard of work and exceed the you're expectations leaving each customer with a beautiful tiled finish that will last the test of time.
We undoubtedly offer the most professional, honest and reliable service around. Whilst looking at the area that you require having tiled we will go through everything with you, in order to provide you with an accurate quote giving you the assurance needed to trust us as well as to eliminate any unexpected extras.
---
Services
Before commencing bathroom tiling the layout of the tiles are carefully planned out, in order to make sure that the tiles flow properly through the room. The correct materials are always used including waterproof adhesives, water resistant grouts and the best quality silicone available to ensure that your bathroom and shower remain in pristine condition for years to come.
Kitchen tiling is carefully planned, and then carried out using the correct materials baring in mind the surfaces and surroundings with which the tiles require fixing to. The tiling is then finished with a hygienic grout to protect against such bacteria as Salmonella and Ecoli in order to provide an enhanced level of hygiene (colour permitting).
Reviews and Ratings
We do not have any reviews about DGL Tiling available right now.